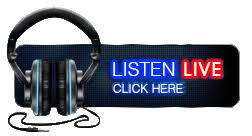 Welcome to WGGFRADIO.COM
Click either link to the left to listen to WGGFRADIO.COM.  WGGFRADIO is a 24/7 internet radio network.  Look around and watch videos and information about entertainment news, block parties, community events, and more.  If you have any questions feel free to give us a call.  Be sure to click the link to download the App.  WGGFRADIO is the internet radio that plays Good News, Good Music, and Talk Radio.    
You can chat and ask questions
during a live broadcast while
listening to your favorite show.
for help and more details.